Ring in the season with these festive picks to get you in the holiday spirit
'Tis the season to be jolly and with the end of exams, students can finally take a breather from the hustle and bustle that comes with the academic year. Although COVID-19 has made the typical holiday season feel like a distant memory, that doesn't mean you still can't kick back by the fireplace, enjoy a cup of eggnog and stream your favourite Disney show or movie to get you in the holiday spirit. No need to sell your voice to the sea witch to make this happen! 
Yet another disclaimer: Yes I have written another Disney+ article, but I am still not sponsored to write this. Again, Disney if you are listening, any Christmas ornaments you would like to send me, I'd appreciate it! As always, heigh-ho, heigh-ho, it's off to the list we go!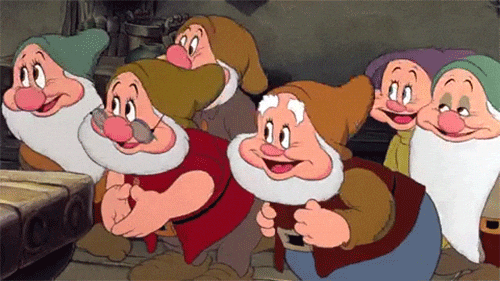 The Wonderful World of Disney: Magical Holiday Celebration, 2020
A fun way to kick off the holiday season, this special brings you into the heart of the Magic Kingdom's Main Street USA. With a number of special holiday performances around the Disney parks, this celebration is sure to put a smile on your face. If seeing Idina Menzel and Kristen Bell sing a song from Olaf's Frozen Adventure or watching Shaggy sing "Jamaican Drummer Boy" in front of Cinderella's castle wasn't enough for you, you'll be delighted to watch castles around the world get lit up for the festive season.
The Disney Holiday Singalong, 2020
Do you miss caroling? Look no further than this festive special, hosted by Ryan Reynolds. Join your favourite celebrities as they sing classic holiday songs, with a few Disney ones thrown in the mix. Who was my personal favourite? Katy Perry singing her newest single, "Cozy Little Christmas", dressed as a Christmas tree!
The Santa Clause 2, 2002
"Seeing isn't believing; believing is seeing."
I mentioned this movie in another piece I have written and I am so glad that it is easily accessible on this platform. The Santa Clause 2 is a movie that I look forward to watching every holiday season. Santa Claus is losing his powers because of the Mrs. Clause, a stipulation that states if he isn't married by Christmas Day, he can't be Santa anymore.
If that wasn't enough, Santa finds out that his son is on the naughty list and must depart the North Pole to set him straight. Not only does the film have a great soundtrack, but it also stands for so much. The main message is you don't need magic in order to make a difference in people's lives — a message that is especially important to me during the holidays.
Disney's Fairy Tale Weddings: Holiday Magic, 2017
[media-credit name="C/O Disney Parks" align="none" width="600"]
[/media-credit]
In my "ten things you need to watch on Disney+ right now" article, I spoke about Disney's Fairy Tale Weddings, a show that documents couples getting married within the Disney parks. I raved about how romantic the show was, paired with the magic of Disney, made for a show that was truly worthy of binge watching. Take that and couple it (pun intended) with the magic of the holiday season and you have a show that is bound to make you tear up as you hear the words "I do". My recommendation is to stock up on some tissues before you watch this!
Olaf's Frozen Adventure, 2017
"And when we're together, it's my favourite time of year."
Ring in the season with your favourite friends from Disney's Frozen. While this isn't the longest animated short, it is sure to put you in the spirit of the holiday season as Olaf tries to find a new holiday tradition for Anna and Elsa.
A cute little side story: the first song in this short is called "Ring in the Season" and everytime I go into the Disney Store during November and December, the song comes on either as I'm entering or leaving the store. It always puts me in the holiday spirit as I'm buying the last of my gifts. This Frozen tale isn't just a cute little distraction from the hustle and bustle of the holidays, but also has a heartwarming message. The festive season isn't about the yearly traditions or the fruit cake, rather it's about the people you spend the time with. 
Iron Man 3, 2013
"And so, as Christmas morning began, my journey has reached its end."
Now I know what you're thinking, "Andrew, Iron Man 3 isn't a Christmas movie"; however, according to Disney+ it is. Following the events of Marvel's The Avengers (2012), Tony Stark struggles to come to grips with the fact that aliens invaded New York City. After he seems to lose his path in a battle with the film's villain, the Mandarin, Stark attempts to put the pieces of his life back together, while trying to save the world.
Not only is this my favourite Marvel movie, but Iron Man is my favourite superhero because of his morals (Don't know what I mean? Watch Avengers: Endgame!). This movie is a great way to break-up the usual festive movies that you will be watching at this time of year. To end off on a quote from the film: "You can take away my house, all my tricks and toys. One thing you can't take away . . . I am Iron Man."
Decorating Disney Holiday Magic, 2017
Ending off the list is my favourite holiday special on Disney+. Hosted by Whoopi Goldberg, we see how the Disney parks have their Halloween decorations replaced with Christmas decorations overnight. The spectacle is not only amazing to watch, but it is incredible to see the amount of work that goes into it.
You thought decorating your house was hard? Wait until you see the thousands of people who come together to decorate parks across the globe as well as all of Disney's resorts. Although the streaming service has only been out for just over a year now, watching this special during the holidays has become a tradition for me as I love to see all the decorations and the magic that Disney brings with everything that they do.
Ring in the season with these festive picks to get you in the holiday spirit
Note: I originally started writing this piece in 2019 when I was A&C Editor, but I needed the year to take some time to think about what I wrote, reflect on it and then do some more rewrites. After a year-long process, this is what I've come up with. 
I was born the day after Christmas. There I was, fresh out of the womb and already wearing a Santa hat thanks to some festive nurses. Was I adorable? Yes. Was it necessary? I'm not sure, but I do know that from the moment I was born, I've been surrounded by the warmth of the holidays. 
I grew up always looking forward to the holiday season and watching my favourite Christmas movies at home. Over the years, I've found that important lessons from these movies have shaped my outlook on life, not only during the holiday season but all year round. 
I can't quite pinpoint what it is about this specific genre of movie, but something about them really resonates with me. Perhaps it's the nostalgic joy that comes from movies I grew up with, or perhaps it's the optimism that inherently comes with Christmas movies. It was no easy task to narrow down this list of movies; however, I believe these three that I've chosen contain values that encapsulate who I am.
No matter how much time passes, The Year Without A Santa Claus always sticks out to me. The stop-motion film explores what would happen if Santa Claus got sick and couldn't do Christmas anymore — and subsequently shows Santa getting better because others filled his shoes.
This movie taught me that Christmas is more than just presents and it's for this reason that it's kicking off my list. It's a movie that's ultimately about a community coming together — a principle that resonates with me throughout the entire year. Although I'm not helping a jolly old man deliver presents across the world, I do try to make myself available when I can to help others, to help foster connections with the end goal of building community, regardless of what that may entail. Whether it's the community that I am building through the Silhouette, or amongst my friends or my family, these connections are as important to me as they were to Santa in the film.
"Whether it's the community that I am building through the Silhouette, or amongst my friends or my family, these connections are as important to me as they were to Santa in the film."
On the other hand, Disney's The Santa Clause 2 sparked my vivid imagination as in childhood. It visualized the North Pole in a way that I can only describe as magic. I can watch this movie again and again, bawling my eyes out every single time due to the romantic nature of a plotline wherein Santa tries to regain his quickly disappearing magic by finding a Mrs. Claus (which, in itself, likely stems from my desire for a Christmas wedding).
While it is truly one of the most magical movies I have seen (sorry, Harry Potter), I love how it integrates the idea that there is magic all around us. We just need to look around to find it. I try to carry that idea with me day to day. That is probably the most Disney-esque thing I've ever said, but I truly believe that we have the ability to make everything magical, and it ultimately depends on how we tackle the situation. Having an optimistic outlook and putting your energy into making each and every moment special — that's magical. That's what Santa did in this movie and it's something that I also try to do every day. 
"Having an optimistic outlook and putting your energy into making each and every moment special — that's magical."
Although these films will always inspire holiday nostalgia, the third movie in this list, Christmas With the Kranks, is my favourite movie of all time. It has taught me life lessons that I will always carry with me.
In the film, the titular Krank family tries to skip Christmas altogether for a tropical cruise but get caught up in their town's festivities and their daughter's unsuspected visit. They eventually realize that there is no greater joy than spending time with loved ones and that going the extra mile (or staying home, something we can all relate to this year) is always worth it.
The values that I learned from this movie are probably the easiest to see throughout the year. For me, my family and my friends are the most important thing and I'd do absolutely anything for them. I'm typically known to drop what I'm doing if someone asks me to do something, just as the Kranks did when they found out their daughter was coming home for Christmas. 
The lessons learned from these movies aren't just central to how I live my life, but I believe that they are important for everyone. The Year Without a Santa Claus teaches us that community is important. The Santa Clause 2 shows that you can live every moment with a little bit of magic, regardless if things seem to be piling up on your plate. Having a forward-looking, optimistic approach will shift your mindset and enable you to tackle the hurdles in your path.
Finally, Christmas With The Kranks teaches the importance of family, whether they're directly related to you, or whether they're your chosen family. I think that especially during a year in which we've all had hurdles and have been cut off from those that we love, these three lessons give us hope to keep pushing forward. These lessons are not just the plot of Andrew's favourite holiday movies; they can also be tools to use in shaping how we perceive our future.
[media-credit name="C/O Sasha Mrozowski" align="none" width="388"]
[/media-credit]
Christmas is so central to everything I do in my life, not just because I was born right next to it, but because I truly believe that the values I learned from this season and its movies have helped mold me into the person I am today. For me, every day is Christmas. Yes, you can apply these messages to only the winter months, but the real joy is integrating them throughout the year. That's where the real magic is. 
"That's where the real magic is."
To some, this might just be a list of holiday movies. To me, it's a list of challenges continuously pushing me to be better and to remind me that there is always time for me to spend with my loved ones. There is always something to celebrate. There is always time to create a little magic in the world.