Ring in the season with these festive picks to get you in the holiday spirit
'Tis the season to be jolly and with the end of exams, students can finally take a breather from the hustle and bustle that comes with the academic year. Although COVID-19 has made the typical holiday season feel like a distant memory, that doesn't mean you still can't kick back by the fireplace, enjoy a cup of eggnog and stream your favourite Disney show or movie to get you in the holiday spirit. No need to sell your voice to the sea witch to make this happen! 
Yet another disclaimer: Yes I have written another Disney+ article, but I am still not sponsored to write this. Again, Disney if you are listening, any Christmas ornaments you would like to send me, I'd appreciate it! As always, heigh-ho, heigh-ho, it's off to the list we go!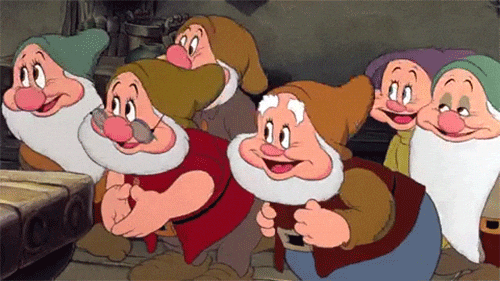 The Wonderful World of Disney: Magical Holiday Celebration, 2020
A fun way to kick off the holiday season, this special brings you into the heart of the Magic Kingdom's Main Street USA. With a number of special holiday performances around the Disney parks, this celebration is sure to put a smile on your face. If seeing Idina Menzel and Kristen Bell sing a song from Olaf's Frozen Adventure or watching Shaggy sing "Jamaican Drummer Boy" in front of Cinderella's castle wasn't enough for you, you'll be delighted to watch castles around the world get lit up for the festive season.
The Disney Holiday Singalong, 2020
Do you miss caroling? Look no further than this festive special, hosted by Ryan Reynolds. Join your favourite celebrities as they sing classic holiday songs, with a few Disney ones thrown in the mix. Who was my personal favourite? Katy Perry singing her newest single, "Cozy Little Christmas", dressed as a Christmas tree!
The Santa Clause 2, 2002
"Seeing isn't believing; believing is seeing."
I mentioned this movie in another piece I have written and I am so glad that it is easily accessible on this platform. The Santa Clause 2 is a movie that I look forward to watching every holiday season. Santa Claus is losing his powers because of the Mrs. Clause, a stipulation that states if he isn't married by Christmas Day, he can't be Santa anymore.
If that wasn't enough, Santa finds out that his son is on the naughty list and must depart the North Pole to set him straight. Not only does the film have a great soundtrack, but it also stands for so much. The main message is you don't need magic in order to make a difference in people's lives — a message that is especially important to me during the holidays.
Disney's Fairy Tale Weddings: Holiday Magic, 2017
[media-credit name="C/O Disney Parks" align="none" width="600"]
[/media-credit]
In my "ten things you need to watch on Disney+ right now" article, I spoke about Disney's Fairy Tale Weddings, a show that documents couples getting married within the Disney parks. I raved about how romantic the show was, paired with the magic of Disney, made for a show that was truly worthy of binge watching. Take that and couple it (pun intended) with the magic of the holiday season and you have a show that is bound to make you tear up as you hear the words "I do". My recommendation is to stock up on some tissues before you watch this!
Olaf's Frozen Adventure, 2017
"And when we're together, it's my favourite time of year."
Ring in the season with your favourite friends from Disney's Frozen. While this isn't the longest animated short, it is sure to put you in the spirit of the holiday season as Olaf tries to find a new holiday tradition for Anna and Elsa.
A cute little side story: the first song in this short is called "Ring in the Season" and everytime I go into the Disney Store during November and December, the song comes on either as I'm entering or leaving the store. It always puts me in the holiday spirit as I'm buying the last of my gifts. This Frozen tale isn't just a cute little distraction from the hustle and bustle of the holidays, but also has a heartwarming message. The festive season isn't about the yearly traditions or the fruit cake, rather it's about the people you spend the time with. 
Iron Man 3, 2013
"And so, as Christmas morning began, my journey has reached its end."
Now I know what you're thinking, "Andrew, Iron Man 3 isn't a Christmas movie"; however, according to Disney+ it is. Following the events of Marvel's The Avengers (2012), Tony Stark struggles to come to grips with the fact that aliens invaded New York City. After he seems to lose his path in a battle with the film's villain, the Mandarin, Stark attempts to put the pieces of his life back together, while trying to save the world.
Not only is this my favourite Marvel movie, but Iron Man is my favourite superhero because of his morals (Don't know what I mean? Watch Avengers: Endgame!). This movie is a great way to break-up the usual festive movies that you will be watching at this time of year. To end off on a quote from the film: "You can take away my house, all my tricks and toys. One thing you can't take away . . . I am Iron Man."
Decorating Disney Holiday Magic, 2017
Ending off the list is my favourite holiday special on Disney+. Hosted by Whoopi Goldberg, we see how the Disney parks have their Halloween decorations replaced with Christmas decorations overnight. The spectacle is not only amazing to watch, but it is incredible to see the amount of work that goes into it.
You thought decorating your house was hard? Wait until you see the thousands of people who come together to decorate parks across the globe as well as all of Disney's resorts. Although the streaming service has only been out for just over a year now, watching this special during the holidays has become a tradition for me as I love to see all the decorations and the magic that Disney brings with everything that they do.
Danielle Gibbons
The Silhouette
Being a McMaster Student, it is often easy to get disconnected from the rest of Hamilton, but the city is just waiting to be explored. While you're at McMaster, get involved. The city is much more than smoke stacks and dirty streets. We have art, culture, community and history. Take a chance on Hamilton and you'll be pleasantly surprised at what this city has to offer.
Specifically, do what you can for others in the Hamilton community. There is no better time of year to start.
Try checking out www.opirg.ca, the Ontario Public Interest Research Group at McMaster. They have a number of opportunities available. Volunteer Hamilton is another excellent resource to begin community involvement.
One particular Hamilton organization does quite a lot to improve this city. Salvation Army Hamilton is a respected institution that provides social services to the city's disadvantaged citizens. Salvation Army is a globally recognized charitable institution.
In Hamilton, it provides a number of services. You've all seen the Santas collecting donations at the mall, but the Salvation Army involves far more than that. It provides shelter, food, clothing and addictions assistance to both men and women, and assists young parents in completing their high school diplomas.
It also provides support programs to autistic adults and seniors with dementia. It runs a suicide support line and provides disaster relief, being one of the major players in rebuilding Goderich, Ontario after the recent tornado.
Across Canada each December, the Salvation Army hosts a charity run called the Santa Shuffle. A 5km run and 1km walk, the event raises funds that go directly to helping families during the holiday season.
This year, the run takes place on Dec. 3 at St. Mary's Catholic Secondary School in Westdale. McMaster students are welcome to attend or even participate in the local event, which is hosted by The Running Room. This is a great opportunity to assist families and get some much-needed volunteer hours for resumes and teacher's college applications.
Not interested in branching out of the Westdale bubble quite yet? The McMaster Students Union also has a number of volunteer and club opportunities that may interest you. Either way, participating makes a difference.